The Encyclopedia of Political Thought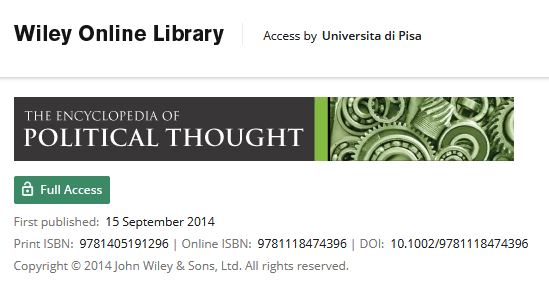 Tra le risorse elettroniche recentemente acquisite dalla Biblioteca segnaliamo The Encyclopedia of Political Thought disponibile sulla Wiley Online Library. Gli argomenti trattati nell'Enciclopedia riguardano Storia del pensiero politico, Teoria politica contemporanea e Filosofia politica.
Sono presenti oltre 900 voci, elencate in ordine alfabetico, redatte da oltre 700 collaboratori, ed è pubblicata in collaborazione con The Foundations of Political Theory, una sezione della American Political Science Association.
Di seguito l'abstract della voce Clash of Civilizations: